For every printing need, there is a specific type of paper that will suit the job perfectly.
However, with so many different types and sizes of paper available on the market, it can be difficult to determine which ones can be used with your printer and which ones are right for a particular job.
Even when you've got to grips with the range of paper types and sizes, there are also different coatings and weights to choose from.
If you have a specific print job in mind that you need paper advice for or you'd just like to be better informed for future jobs, read our definitive guide to printer paper.
Guide to paper types
Printing paper comes in many different types, each with different uses and benefits. Here are some of the most popular types of printing paper:
Inkjet Printer Paper
This type of paper is designed for specific use with inkjet printers. There are different forms of inkjet paper which work well with inkjet ink, including photo, glossy, business card, and greeting card variants.
Laser Printer Paper
Laser paper is best used with a laser printer. This is used more in business environments for tasks such as printing documents, cheques, and mailing labels.
Matte
This paper is one of the most frequently used, as it is suitable for all everyday printing tasks. Matte paper is finished with a white coating which helps the ink to dry faster than on other paper types and means it is suitable for a document that is needed quickly.
Bright White
Bright white paper sheets are much smoother and are non-textured, which makes them ideal for high-quality, presentable double-sided printing. The brightness of the paper ensures that both sides can be printed on without the ink showing through on the other side.
Glossy
This paper type is traditionally used when printing images or photographs rather than text, as it has the ability to produce brilliant colours and sharp images. The glossy surface absorbs the ink, creating much higher clarity images than you could expect from matte paper.
Card Stock
This strong, sturdy paper type is most often used for scrapbooking or to print business cards and postcards. As it is significantly thicker than other types of printer paper, it is much more durable and can be carried and passed around without becoming tattered.
Resume
Slightly heavier than traditional paper, and with an off-white appearance, this type of paper is unique from other forms of printer paper. Resume paper features an ivory or cream tone and is commonly used for CVs or other important documents, to indicate that printed information is of high importance.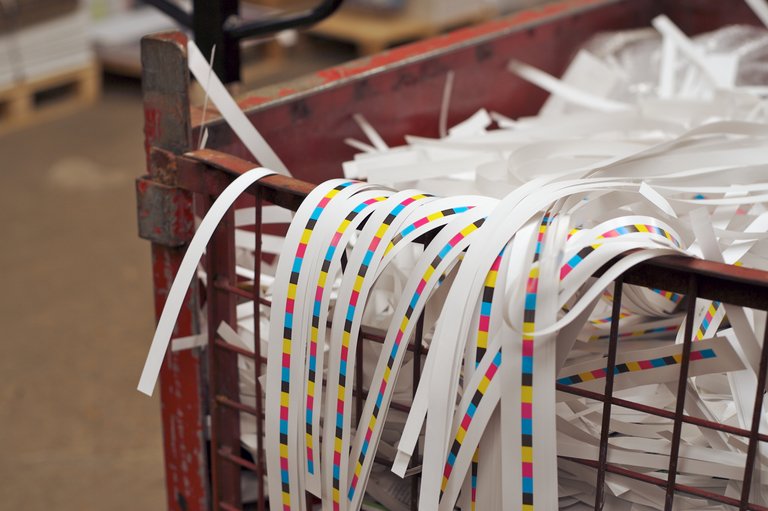 Follow Us for More Info Ricoh Color Copier, Ricoh Copier Printer, Multifunction Copier Printer